YES! REBATES ARE 100% LEGAL IN TEXAS!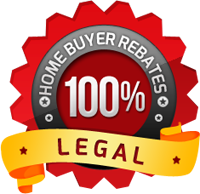 Absolutely! Rebates are legal in Texas and in many other states across the U.S. Many people inaccurately assume that there is a "catch" or that they will get in trouble, or other things associated with rebates. This is totally NOT TRUE! Per the Department of Justice, rebates are 100% legal in the state of Texas!
If you still aren't a believer, click on this link straight from the U.S. Department of Justice Website and learn what the government thinks about Realtors sharing their commission with buyers…they think it's good for the economy and should be allowed in all states! Check out the links below straight from the Department of Justice Website:
https://www.justice.gov/atr/competition-real-estate-questions-and-answers
https://www.justice.gov/atr/consumers-save-thousands-commissions
BELOW IS AN EXCERPT DIRECTLY FROM THE DEPARTMENT OF JUSTICE WEBSITE
Rebates and Inducements
Some real estate brokers have increasingly begun to compete for customers by offering cash rebates or other inducements to home buyers and sellers. Rebates that go directly to buyers or sellers lower costs on both sides of the transaction. Cash rebates are usually calculated as some fraction of the broker's commission and can result in thousands of dollars being returned to the consumer.
REBATES MAKE BUYING A HOME LESS EXPENSIVE
WHAT TRADITIONAL REALTORS DON'T WANT YOU TO KNOW….
Talking about lowering or sharing commissions in the real estate industry is a rather taboo topic. The industry standard allows both the buyer's and seller's real estate agent to accept 3% commission on the sale or purchase of a new home. Although sharing the commission with a buyer or seller is perfectly legal in the state of Texas, most real estate brokers would rather not. Why? It's obvious, they want to keep the full 3% for themselves and that's fine, except that in many cases, the more educated homebuyer has already done most of the legwork and has already identified areas, neighborhoods, builders and sometimes have even zeroed in on homes of interest. All of this hard work on the buyer's part makes my job very easy. Once we find the right home, I negotiate with the builder, review contracts and advise throughout the process. Because my buyers have done so much of the work already, I'm able to in turn, share the majority of my commission with my buyers. I honestly feel that they deserve it!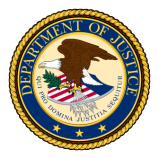 Read What the Department of Justice Has to Say About Homebuyer Rebates and Seller Discounts!
Commission rebates are applied directly at closing as a credit from your agent. It's simple, according to the Department of Justice,
"Rebates make buying a home less expensive." … Read More