3 Ways to Save Big with Texas Homes 2.5% Rebate!
Whether you're buying a new construction or pre-owned home or have a home to sell in Texas, Texas Homes will save you thousands! Our highest rebate is 2.5% of the total sale price –we offer this rebate on new construction homes through any builder anywhere in the state of Texas. The great news is you don't have to do anything differently than you're already doing. When you visit with the builder you simply let them know that you're represented by Texas Homes. Before signing a contract with a builder there is a contract between Texas Homes and you that ensures you that you will receive the rebate at closing. Once you've signed the contract with the builder I will personally review the contract and assist you all the way to closing. I can help you with negotiations, inspections and will review all documents. At closing we can credit the rebate to your closing costs or we can cut you a check after closing, your choice! Many of my clients love the savings the closing table and others prefer a nice big check so that they can go and buy new furniture, appliances or even take the family on a much needed vacation!
On pre-owned homes we offer a 1% rebate on new homes under $500,000. For homes $500,000 and over the rebate is 1.5%. Often times I am able to negotiate that the seller pays up to 3% of the buyers closing costs this is actually an even better savings than the rebate we offer on new homes when you include the seller contribution. There's no guarantee that the seller will agree to that but we're very successful in negotiating these terms for our clients. In addition with the pre-existing home inventory available in the current market there are some excellent deals to be found.
If you have a home to sell Texas Homes can save you thousands on listing fees. We are currently in a seller's market and if a home is priced appropriately it will sell – and sell quickly this one- most likely with multiple offers. When you pay an agent a 6% commission to sell your home you're simply overpaying for the work that they will actually need to do to sell your home in this current market. Most Sellers agents charge a 6% commission but Texas Homes only charges 5% for homes priced under $500,000. You keep the extra 1%! If your home is priced over $500,000 the rate goes down an extra half percent meaning you keep 1.5% more of the sale price of your home in your pocket. Lowered listing fees enable Sellers to price their homes more appropriately which in turn will help your homes sell faster.
If you have a home to sell and are also purchasing a home you can save a ton with Texas Homes. You will still receive the full rebate on the purchase as well as the discount on the listing fees. Call today and find out just how much you can save by working with Texas Homes 2.5% rebate!

My name is Brandell Flores and I've been selling Texas real estate for over 20 years. I save buyers and sellers THOUSANDS by sharing my commissions with them and discounting my fees. I've been offering rebates to my clients long before anyone else in Texas. My rebate program is a win-win scenario for buyers, sellers and builders. Through the years I have assisted hundreds of buyers to identify the best values, negotiate the best deals and then reward them for the time they've invested in the search for a home. My goal is to provide my clients with 5 star service and amazing savings. I look forward to hearing from you – call me direct, anytime!
Texas Homes offers full service residential real estate services, including assistance with purchasing new construction, pre-owned homes and selling homes in all the major metros in Texas. Since 1997, we have been providing buyers and sellers with top quality real estate services and have helped hundreds of individuals and families buy and sell Texas Homes and save thousands in the process!
The main differentiators that sets Texas Homes 2.5% Rebate Realty apart from the plethora of real estate agencies is the fact that we SHARE OUR COMMISSION WITH HOME BUYERS AND SELLERS. This is perfectly legal and we offer the absolute highest rebates in the industry that you will find through any agency in the state on a new construction project, as well as competitive rebates offered on pre-owned homes and rebate programs that save sellers thousands. We specialize in giving customers a comprehensive real estate service, including negotiations, paperwork and other fundamental support methods to make their transaction flow smoothly. All while saving home buyers and sellers in Texas thousands of dollars!
CALCULATE YOUR SAVINGS
Receive a rebate when buying a new home!
Earn a rebate of 2.5% of the total sale price, on any new construction home, through any builder, anywhere in Texas! Since you helped in the search, shouldnÕt you share some of the commission paid by the builder? Rebates on pre-owned homes are up to 1.5%!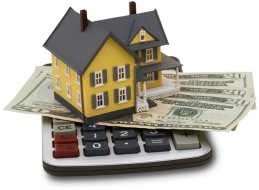 Calculate Rebate ($)
Your Total Savings:
2.5% REBATE EXAMPLES ON NEW HOMES
BY A HOME FOR
$100,000

=

$2,000

rebates
$200,000

=

$4,000

rebates
$400,000

=

$8,000

rebates