New Home Rebate Sugar Land Texas 2.5% Credit to Buyer
If you're considering purchasing a new home in Sugar Land or anywhere in Fort Bend County, Texas,  call Brandell Flores with Texas Homes 2.5% Rebate today at 832-788-3134 and learn how you can save thousands by letting me credit you a portion of my commission – 2.5% of the total sale price of the home you're purchasing!  You can either credit this realtor commission rebate towards your closing costs on any Sugar Land or Fort Bend area home or I can cut you a check after closing, your choice!  I work with all builders in all communities in Sugar Land, including Riverstone, Telfair, Sienna, River Park West, New Territory, Greatwood, Sweetwater, Avalon, Aliana and many, many more.  I also offer a Realtor commission rebate if you're buying a pre-owned home in Sugar Land up to 2% if the home is $400,000 or more.
Call me before you sign a contract with a builder or agent and let me explain how simple it is to receive the rebate at closing.
CALCULATE YOUR SAVINGS
Receive a rebate when buying a new home!
Earn a rebate of 2.5% of the total sale price, on any new construction home, through any builder, anywhere in Texas! Since you helped in the search, shouldnÕt you share some of the commission paid by the builder? Rebates on pre-owned homes are up to 1.5%!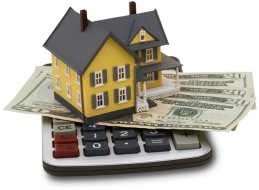 Calculate Rebate ($)
Your Total Savings:
2.5% REBATE EXAMPLES ON NEW HOMES
BY A HOME FOR
$100,000

=

$2,000

rebates
$200,000

=

$4,000

rebates
$400,000

=

$8,000

rebates