Terms and Conditions
Rebates are legal and allowable in Texas by the Texas Real Estate Commission as well as the Department of Justice – and can be used to cover closing costs, pay for upgrades, lot premiums or even to buy down the price of the home.  We can even cut you a check after closing with lender approval which you can use for anything you like!
BELOW IS AN EXCERPT DIRECTLY FROM THE DEPARTMENT OF JUSTICE WEBSITE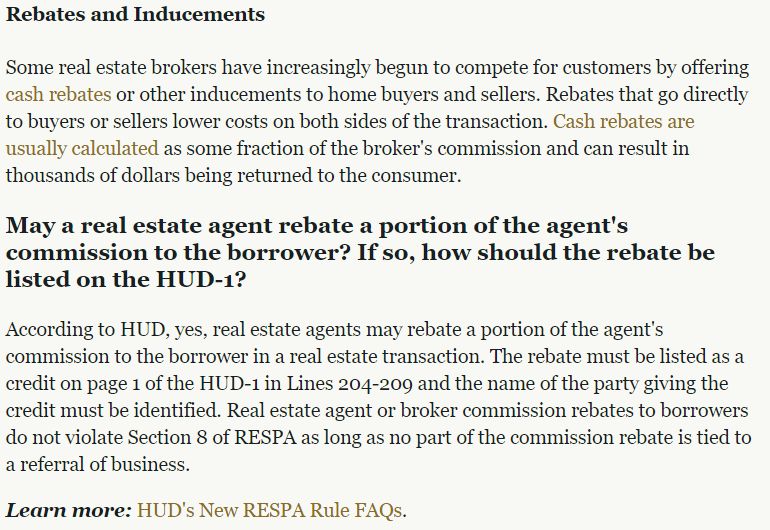 Live Link from the DOJ concerning Rebates and how they can be applied
https://www.justice.gov/atr/competition-real-estate-questions-and-answers
When you meet with the builder you simply need to let them know that you're working with an agent and give them all of my information which I will provide to you.  Once we've negotiated your price at that point you should let them know that you're receiving a 2.5% rebate from your agent.  We should start working on applying the rebate to closing costs (the lender will tell us how much can be applied towards closing costs, every loan is different).  Whatever amount is left over we can use to buy down the cost of upgrades, appliance packages, lot premiums or even the price of the home.  We can even cut you a check for the excess with lender approval.  It's important that we work from the outset, together, to make sure that every penny is applied properly to your purchase.  I am happy to assist in these negotiations.