Everything is Negotiable – Including Commissions!
Talking about lowering or sharing commissions in the real estate industry is a rather taboo topic. The industry standard allows both the buyer's and seller's real estate agent to accept 3% commission on the sale or purchase of a new home. Although sharing the commission with a buyer or seller is perfectly legal in the state of Texas, most real estate brokers would rather not. Why? It's obvious, they want to keep the full 3% for themselves and that's fine, except that in many cases, the more educated home buyer has already done most of the legwork and has already identified areas, neighborhoods, builders and sometimes have even zeroed in on homes of interest. All of this hard work on the buyer's part makes my job very easy. Once we find the right home, I negotiate with the builder, review contracts and advise throughout the process. Because my buyers have done so much of the work already, I'm able to in turn, share the majority of my commission with my buyers. I honestly feel that they deserve it!
A home purchase is probably one of the largest investments you will make in your lifetime. Home buyers are far more educated today than they were even five years ago. In the Internet age home buyers have a wealth of information at their fingertips and most people spend a great deal of time online researching cities, subdivisions, builders and homes – most people have a really good idea of where they want to be which streamlines the entire home search process. Most of my clients already know where they want to live – so why shouldn't they be rewarded for their efforts to zone in on communities, builders and homes of interest?
Offerings rebates has not made me the most popular realtor in town with my colleagues. There is a stigma attached to agents like myself who share their commission with their clients. Of course, traditional agents are nervous because many just can't compete with agents like me who offer rebates. Many people aren't even aware that agents like me exist and traditional Realtors would love for it to stay that way. I've heard agents say things like "if someone discounts their services that their services are sub-standard." But that simply isn't true. Traditional realtors are scared to death of agents like me because the tide is changing and buyers and Sellers are in the driver seat, armed with more knowledge and more informational resources than ever before. It's time for the real estate industry to change and Texas Homes is at the forefront of this innovative new way of buying and selling real estate in Texas.
Texas Homes abides by all laws and offers a cash rebate at closing or reduced closing costs, whichever you prefer. The U.S. Dept. of Justice not only encourages incentives, they are trying to make them legal in all fifty states! ENCOURAGE them; the DOJ is fighting to make them legal in ALL states! Only ten states prohibit rebates. Educated home buyers have known about this for years – the general public is just starting to figure out what a great savings it is. Since you live in a state that allows Realtors to share their commissions, why not take advantage of it?
CALCULATE YOUR SAVINGS
Receive a rebate when buying a new home!
Earn a rebate of 2.5% of the total sale price, on any new construction home, through any builder, anywhere in Texas! Since you helped in the search, shouldnÕt you share some of the commission paid by the builder? Rebates on pre-owned homes are up to 1.5%!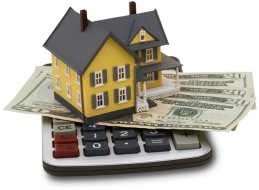 Calculate Rebate ($)
Your Total Savings:
2.5% REBATE EXAMPLES ON NEW HOMES
BY A HOME FOR
$100,000

=

$2,000

rebates
$200,000

=

$4,000

rebates
$400,000

=

$8,000

rebates